muniSERV is Canada's leading online source that connects municipalities and the businesses that serve them
We make it easy for Professionals to reach municipal decision-makers with the information required for them to make efficient decisions and award contracts.  
We help our professional members (Consultants, Professionals & Municipal Service Providers), showcase their services and market directly to municipal decision-makers to help drive business development opportunities from municipal clients.  
We serve Municipalities by making it easy to find the service providers they need, when they need them.  In addition, we're building a comprehensive database for finding and attracting CAO candidates
Susan Shannon, Founder & Principal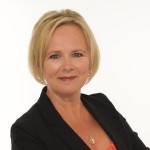 Susan is a municipal specialist with formal training in senior management and over twenty-five years of proven experience in the municipal environment.
Since 2008, she has operated a successful, independent municipal consulting business.  Her company, Shaping Organizational Solutions (SOS), specializing in strategic policy, program development and project management. Having been both a municipal Chief Administrative Officer (CAO) and service provider has helped her to see the needs of both groups and enabled her to create a solution that benefits both municipalities and professionals.