muniSERV is Canada's leading online source that connects municipalities and the businesses that serve them
We make it easy for Municipalities to reach the Consultants, Professionals and Municipal Service Providers, they need to make efficient decisions and award contracts.  
We serve municipalities by making it easy for them to find the service providers they need, when they need them.

In addition, we're building a comprehensive database for finding and attracting CAO candidates too.
We help our professional members (Consultants, Professionals & Municipal Service Providers), showcase their services and market directly to municipal decision-makers to help drive business development opportunities from municipal clients.  
Susan Shannon, Founder & Principal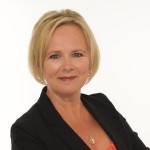 Susan is a municipal specialist with hands-on experience and in-depth knowledge of municipal operations. For over twenty-five years, Susan has worked both in municipalities as a Chief Administrative Officer, and with municipalities in her consultancy.
Her inability to effectively find consultants, professionals and municipal service providers to acquire more competitive quotes, was the impetus for the development of muniSERV.ca – a solution that connects municipalities and the businesses that serve them. 
Most recently, in the fall of 2018, muniJOBS.ca was launched, a municipal online recruitment and career platform that brings municipalities and talented people together.
Her experiences in both the public and private sector put her in the unique position of understanding how to bring an innovative business perspective to municipalities, while at the same time helping the private sector better understand municipal operations.