muniSERV is your all-in-one solution for connecting municipalities and service professionals
muniSERV lets municipalities search for the service providers, Chief Administrative Officers (CAOs) and professionals they need to tackle the many projects municipalities undertake.  Requests for Proposals (RFPs), Bids and Tenders can be uploaded quickly and easily, saving time and money while offering a wider range of consulting and service options.  And for municipalities, all this is free.
We're also Canada's leading online solution for consultants and CAOs.  Your experience and services are shown directly to municipal clients, helping you market your business more efficiently.  But muniSERV does more than help you with your marketing.  It builds a community of trust and reputability among members. By being part of our online community, members have forged great partnerships and worked on projects only made possible by the trust and relationship built through muniSERV.
Quick Facts about muniSERV:
The only known site in Canada that focuses on helping municipalities and professionals connect using searchable databases and the service categories of our members
Provides cost-effective, 24/7 exposure to municipal decision-makers
Designed for all sizes of businesses, from entrepreneur to enterprise-level
Focuses on the needs of our municipal and professional members, not just RFPs
If you're interested in becoming a member, please contact us for more information.
Susan Shannon, Principal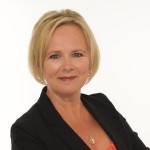 Susan is a municipal specialist with formal training in senior management and twenty years of proven experience in the municipal environment.
Since 2008, she has operated a successful, independent municipal consulting business.  Her company, Shaping Organizational Solutions (SOS), specializing in strategic policy, program development and project management. Having been both a municipal Chief Administrative Officer (CAO) and service provider has helped her to see the needs of both groups and enabled her to create a solution that benefits municipalities and professionals equally.