Ontario Traffic Council Conference – Municipal Law Enforcement Officer Parking Officer Online Course
October 26 @ 8:00 am

-

October 27 @ 12:00 pm

EDT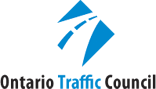 The O.T.C. is hosting its Parking Workshop & Supplier Showcase (ONLINE)
Date/Time
26/10/2020 – 27/10/2020
8:00 am – 12:00 pm
The Parking Workshop is designed to give delegates the opportunity to learn from informative speakers and network with colleagues in the parking industry from across the province. They will also have the opportunity to see the latest in equipment and technology at our Supplier Showcase.
This workshop will take place over two 1/2 days from October 26-27, 2020.
To register click this link: https://apps.otc.org/Events
Who is the O.T.C.?
 The Ontario Traffic Council (OTC), formerly the Ontario Traffic Conference, was established in 1950 to improve traffic management in Ontario by drawing on the knowledge and expertise of those in the field of enforcement, engineering and education.
Today, the organization is supported by its members across Ontario – regions, cities, towns, counties and industry businesses (consultants and vendors). Membership enables the participation in our work or those who have an interest in and responsibility for traffic engineering and transportation planning including engineers, planners, police services, parking personnel, staff and elected representatives.
M.L.E.O. (Municipal Law Enforcement Officer) – Parking Enforcement Officer (ONLINE COURSE)
This course is open to any person looking to write parking tickets for a Municipality. This includes contracted security guards, private property owners and their agents, as well as Municipally employed Parking Enforcement Officers. There are no prerequisites to enroll and you do not need to be a member of the O.T.C. to take the course.
Click here for information: https://otc.org/events/mleo-parking-enforcement-officer-online-course