The Extraordinary Coach Workshop – Alberta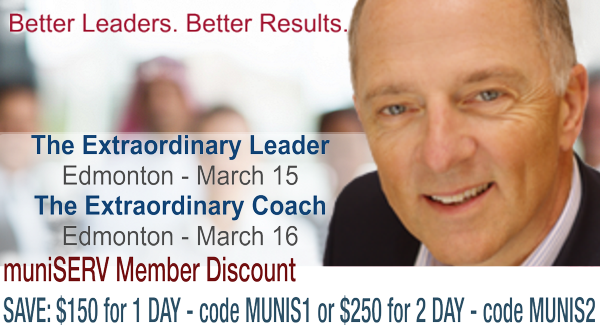 Growing Coaching Skills
The Extraordinary Coach (1 Day Workshop)
Edmonton, Alberta – March 16, 2018 
Effective leaders have the potential to significantly increase their personal leadership impact by utilizing coaching skills to raise the productivity and effectiveness of those they work with.
Leaders who coach and develop others have a huge impact on bottom-line results.  In The Extraordinary Coach Workshop, you will develop the essential coaching skills required to be a great leader.  In addition, you will learn what extraordinary coaches do well and how you can maximize your leadership impact and inspire others to perform at their peak.
Ensure that your leaders are extraordinary — and drive extraordinary results. Register to attend one or more of these powerful coaching and leadership development workshops today!
Click here for full details:
The Extraordinary Coach Workshop
These are interactive, leadership learning, assessing, and planning experiences led by Jim Clemmer in:
Edmonton – Hosted by: Servus Credit Union,  #300 – 9119-82 Avenue NW (Whyte Ave.), Edmonton, AB

Register Now!  (don't forget to use your muniSERV discount codes!)
Discount Code: MUNIS1 for 1 day ($150)
Here are some other great resources for you to check out too: