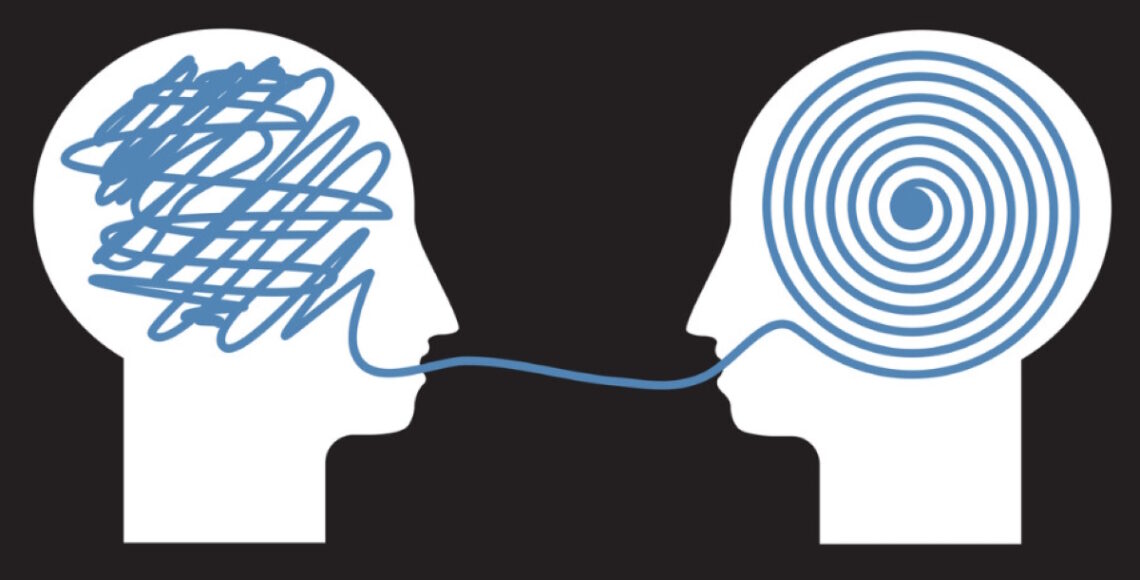 Does it sometimes seem that no one is listening, or even reading? Do you have a sneaking suspicion that your work is being marginalized, or even ignored? Experience and research tells us that it's not you, or your work. It's how you're saying it.
A recent study in the U.S. proves the point, with data to back it up. The aptly-titled The Effectiveness of Plain Language Proven by Data showed that 72 per cent of readers preferred plain language in disclosure documents. Why? The benefits of plain language include faster reading, quicker understanding, and better message retention. Sixty four percent of readers perceived the plain language text as well-written, making them more inclined to accept and appreciate the message in the document.
How can you take advantage of this in your work? The U.S. National Archives sums it up neatly: "Plain language is clear, concise, organized, and appropriate for the intended audience." Their Top 10 Principles for Plain Language provide a clear road map to help anyone who writes (and isn't that everyone?) improve their communication. Their list follows, with my own examples from many years of writing and editing for a variety of clients who will remain nameless.
1. Write for your reader, not yourself. Use pronouns when you can.
The first step here is to identify the reader. It's not you. Is it your boss, your subordinate, your client or user base, or all three? As you write, picture them reading and understanding your message. Will they "get it" on the first pass? They will only be impressed with you and your work if they do. Use language and diction they will immediately understand.
Unless you are literally writing for a Grade 7 audience, don't write for a Grade 7 audience, or any other arbitrary measure. A client recently told me that they wanted a Grade 7 reading level, for a public-facing document addressing some serious and complex societal issues. "How many Grade 7 students will be reading the document?" I asked. They understood immediately. The goal is to communicate with your audiences, not hit the magic number on an arbitrary (and often inaccurate) scale.
Needless repetitions of nouns bore and annoy the reader. Pronouns are your friends. Yes, they are your friends. Use them wisely and see readability and comprehension soar.
2. State your major point(s) first before going into details.
The "inverted pyramid" model of writing was invented to deal with the limited space on a printed page. Copy editors can always squeeze a story into a tight space by starting with the most important points and then lopping off the details from the bottom until the content fits. The reader still gets the salient points. Ironically, with the limitless space now offered by digital media, this principle is more important than ever. The short attention span of today's readers ensures that many will only read the first few lines of your work. Make them count!
3. Stick to your topic. Limit each paragraph to one idea and keep it short.
Did I tell you about the time I had to edit this piece? I was having a bad day, because my dog had just run away with the circus, and then I started to write. Well, …
Some lucky people can simply start writing at the beginning, and know exactly where to start a new paragraph. Others among us need some sort of outline. Rather than spending hours outlining, take pen in hand and write out the key words for each paragraph. In writing this piece, I cheated a bit by using the structure of the Top 10 principles I referred to at the start. Either way, you always need some sort of structure, however minimalist.
As a speech writing teacher once told me, it's a simple three-step process to write and deliver a good speech. 1. Tell them what you're going to tell them. 2. Tell them. 3. Tell them what you just told them. (You may have to read that aloud to make sense of it.) In other words, your writing should have an introduction, a body, and a summary. This applies to the document as a whole, and also to each paragraph.
4. Write in active voice. Use the passive voice only in rare cases.
This is the one that many people either don't understand, or ignore. Many organizations subtly encourage the passive voice to serve as an insurance policy for incompetence or timidity. Lawyers, bureaucrats, and accountants are especially susceptible to this. Here's an example from an audit report.
Scope
The scope of our audit included a general review of the operating and reporting practices, together with analysis and assessment of the financial and other records, as we considered appropriate in the circumstances. It also included such tests and analysis as well as discussions and interviews as deemed necessary.
Here's the plain language version:
Scope
We assessed operating and reporting practices and financial and other records. We also interviewed staff and management.
5. Use short sentences as much as possible.
Readers get lost in a long sentence. Be suspicious of more than one comma. Beware of "boilerplate" phrases that lengthen your sentences. Follow the natural English order of Subject, Verb, and Object.
Another example from an audit report:
Our observations lead us to the conclusion that the clinic is in default.
The clinic is in default.
6. Use everyday words. If you must use technical terms, explain them on the first reference.
Tailor your vocabulary to your readers. If you're not sure whether the reader will understand a word, provide a short definition. I recently edited a document where the word "intersectionality" (where multiple forms of discrimination combine, overlap, or intersect) was prominent. With the rise of neologisms (new words, usages, or expressions) in every field, this is more important than ever.
7. Omit unneeded words.
Excess verbiage (too many words) is the bane of many writers, especially those with professional designations. You will not impress anyone with writing that forces the reader along a tortuous path to enlightenment. Get to the point!
8. Keep the subject and verb close together.
It's almost always better to follow the natural English order of Subject, Verb, and Object.
Having ascertained the whereabouts of its perennial foe, the cat, which was known for a visceral dislike (possibly hatred) of virtually all of the rodents it encountered on its nocturnal perambulations, killed the mouse.
Or, "The cat killed the mouse."
Showy consultant language as above puts a lot of distance between the subject and the verb and object. It does nothing to deliver the message.
9. Use headings, lists, and tables to make reading easier.
Short sentences are good. To shorten them where there is a long list, use a colon and bullets. Never add commas or semi-colons to bullet points. The bullet points are all the punctuation you need. In the editing business, these are known as redundant redundancies.
10. Proofread your work, and have a colleague proof it as well.
Spell check eliminates most errors, but even the best bot won't notice if you miss word. Errors like the missing "a"in the previous sentence are very common. They are sloppy and harm your credibility. To avoid them, print out your work. Follow along with a "read-aloud" from your word processor. Asking a colleague to team up for a read-aloud proofing is usually not practical, but tech and paper get the job done. You will be amazed at how many errors you can find with this method.
What about the chatbot?
So what does this have to do with ChatGPT? Absolutely nothing. But if you have read this far, you have learned the power of a good lead. And you have also learned how to better communicate with your audiences.