Welcome to

Assessments, Professional Certifications & Digital Training
Build your Learning & Development Plan in
3 Easy Steps!
Assessing competencies and then being able to address any identified skills gaps with the training needed, forms a cohesive and powerful Learning & Development program that creates fundamental and lasting change for your team!
Step Two – Identify Skills Gaps With A Certified Coach
Step Three – Select Training & Professional Certifications For Your Team
To see more detail on each competency below, click the table below or click here.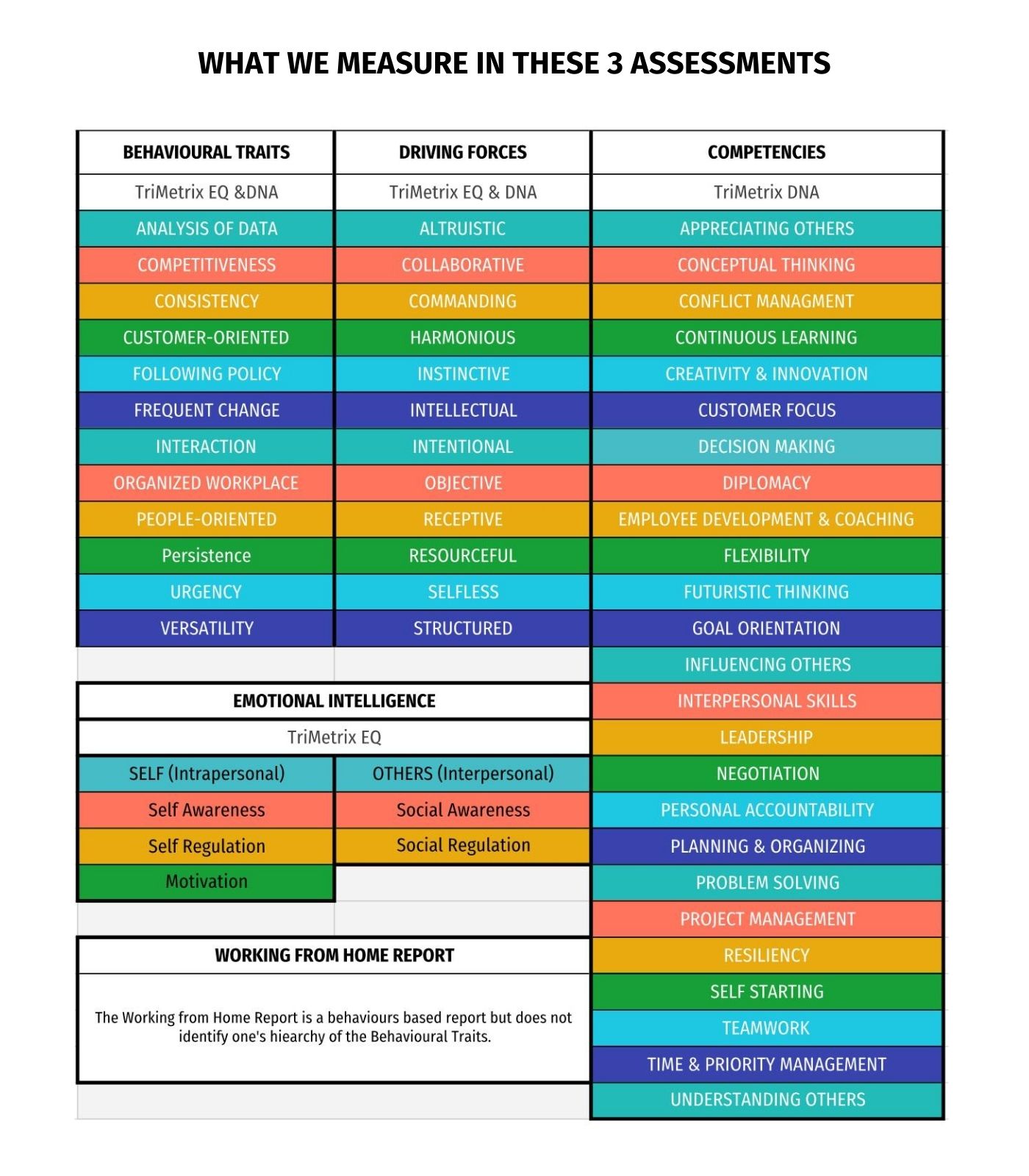 Got Questions? check out Our FAQ's
Professional Certification
Are you looking for professional certification in:
Project Management
Project Management is a rapidly growing profession and qualified practitioners are in demand. Available courses are; APMG International (Agile PM), Prince2 Agile, Foundation and Practitioner, Project Management Professional (PMP) and more…
Risk Management
Management of Risk (M_o_R) is a route map for risk management. It provides advice on how the principles, approach and processes should be embedded, reviewed and applied differently depending on the nature of the objectives of risk.
Change Management
APMG International Change Management is associated with the effects and management of change. It is a high priority for all organizations because managing change is fundamental to successful project implementation.
Financial Management
Managers at all levels need to be equipped with the right financial acumen to be effective in their roles. APMG International Finance for Non-Financial Managers provides the necessary financial literacy they need.
Service Management
This accredited multi-media training suits beginners to ITIL (Information Technology Infrastructure Library) and provides everything required to pass the ITIL Foundation exam. Software Testing courses are also available.
muniLEARN offers hundreds of other internationally accredited digital courses in these learning categories and more! Looking for a specific course?
Ask Us or Call 905.459.9200
What Makes Our Courses Different?
All professional certification courses are accredited by internationally recognized organizations including PMI, AXELOS and APMG International.

Our courses are designed by qualified educators and multimedia experts, well versed in the latest developments in business and technology.

All course designs are based on the best practices in adult e-learning.

All courses have highly interactive components, provide learners with various learning options, and are designed to be very user-friendly, but they are not "entertainment style" courses with simple voiceovers and videos.
Our courses are competency-based. We focus on specific job skill competencies and not just theory.

Certification examinations are also available for most of our professional certification courses. Contact us for more details.

Learning outcomes follow the core competencies that are either prescribed by the National Occupational Standards for Canada, UK and USA or are core competencies from Government Curricula from Canada, UK and USA. Our provider is an approved Ontario Vendor of Record in Learning & Training #OSS-00536904.
Burgess And Associates
Bylaw and Animal Control Officer Accreditation and Certification, Conflict Avoidance Training
Burgess And Associates is a leading edge training company for Bylaw Enforcement Officer accreditation and approved/vetted Conflict Avoidance Training courses. Our 25 years' experience and recognized Subject Matter Experts on staff combine to give your Municipality the highest quality, vetted training available today.
We are official Vendors of Record for training for the Province of Ontario Provincial Offences Officers and Ministry staff, ISO 9001 certified for Federal government security programs, strategic partners of the Ontario Traffic Council (O.T.C.) for Parking Officer certification and Provincially accredited for enforcement officer training.
Contact Mike. See ourmuniSERV Profile and check out ourWebsite.
muniSERV Members receive a

bonus module for online courses and volume discounts for all our courses!
Prism Group
The People Solution
Leaders like you often get frustrated because their teams are not as cohesive as they would like and traditional training programs aren't developing the competencies required for success in a role.
Imagine for a moment what your organization would look like if you had a proven system to select the right people for any position and you had an objective way to pinpoint development needs and provide targeted development solutions, in a cost-effective manner.
Contact Sophie to book an orientation call.
See our muniSERV Profile and check out our Website!
Learning Zen
LearningZen offers the best Learning Management System for online training.
We believe an online training platform shouldn't require an instructional design degree to operate. LearningZen was designed with YOU in mind. Quickly & easily create your own digital course from the training material you already have.
The system is template driven, making it simple to navigate for both your course authors and their learners. Additionally, LearningZen is SCORM compliant, allowing content to be created through third-party authoring tools when desired. If you think training should be easy and intuitive, you'll love LearningZen.
muniSERV Members receive a 10% discount off their standard pricing.
Ripple
Ripple is a platform for providing quick, anonymous team member evaluations. By rating colleagues based on the Big 5 Personality Traits, Ripple turns objective feedback into actionable information.
Artificial annual review cycles are replaced with timely analysis year-round, that better illustrates worker performance.
muniSERV Members receive 50% off the first 3 months' subscription to Ripple!
MotherClock
Integrated time tracking & payroll
Let's abandon paper timesheets. Our goal is to displace every ink stamping punch clock and paper timesheet in this beautiful country.
Our tablet-based time tracking service is the solution for businesses that want to abandon paper-based processes. Additionally, mobile employees can use their smartphones to clock-in/out with GPS time tracking, increasing accountability.