We partner with only respected organizations that provide additional value for both our Municipal Members and our Professional Members.

Description: The Canadian Association of Municipal Administrators is a national, non-profit association open to all Chief Administrative Officers/City Managers and any person employed in a senior management position that reports directly to the CAO. CAMA has a membership of over 650 City Managers, Chief Administrative Officers and Senior Appointed Officials from all parts of Canada.
Partnership: muniSERV has a full partnership with CAMA. Instead of developing their own resources and services for their municipal members, they direct their members back to muniSERV's full suite of tools. See more on CAMA's website.
This partnership helps us both meet our strategic goal to find efficiencies with the delivery of services and resources by collaborating, not duplicating, to help build better municipalities together.
It also helps our professional members by directing more Canadian municipalities to muniSERV to view their profiles, read their articles and see their ads.
We also developed and partnered with CAMA to develop CAMA's Members in Transition Toolkit. The resources set out in the toolkit are directed back to muniSERV's special Transition/Career Services category in the Find a Consultant database, so that CAMA's members in transition can be directly linked to our professional members who offer these types of services, which include employment lawyers, financial planners, career counsellors, executive search firms and more. Click here to learn more.
.

Description: bids&tenders is an eProcurement platform designed to help suppliers find opportunities and submit bids online. The system centralizes public and private sector opportunities in one convenient portal. Membership with bids&tenders allows suppliers to submit bids to an unlimited number of opportunities across the entire network.
Partnership: muniSERV is a member of the bids&tenders Affiliate Network. muniSERV entered into a partnership with bids&tenders in 2016 to support our "Post an RFP" feature. The benefit of this partnership is that when a municipality posts an RFP, Bid or Tender on muniSERV, it is automatically shared with bids&tenders' thousands of vendors. Our municipal members report they are receiving more responses to their bid documents than ever before – and therefore, ultimately more competitive bids.
Our professional members enjoy the convenience of marketing their professional services to municipalities and finding contracts of interest to them, by joining both muniSERV and bids&tenders. Both memberships work together – your muniSERV membership helps you market directly to your municipal clients and get found, and your bids&tenders membership helps you find contracts and work.
Professionals who Register for a new, annual muniSERV professional membership, can take 10% off a new, annual bids&tenders membership. Ask us how to get your coupon for 10% off your bids&tenders membership! [email protected]

Description: LXM LAW LLP is a multi-disciplinary business law firm that offers procurement and contracting expertise to municipalities and other government organizations across Canada. Our value is in our experienced legal and non-legal professionals who collectively bring over 150 years servicing municipalities and other public and private sector organizations.
Partnership: muniSERV is a strategic alliance partner of LXM LAW LLP.
LXM LAW LLP offers a 10% discount on rates to muniSERV members and hosts a monthly procurement call-in session for members looking for answers to their burning public procurement questions. LXM LAW proudly promotes muniSERV as a valuable resource to its various clients.

Description: The OMAA is the voice of Ontario Municipal Management and Administration. For over 55 years, OMAA members have been strengthening the quality of municipal government through professional management. Today the OMAA has a membership base is approximately 275 of Ontario's Chief Administrative Officers (CAO) and Aspiring CAOs, having collective responsibility for the administrative matters for municipalities representing over 75% of the population of Ontario.
Partnership: OMAA's partnership with muniSERV assists members by connecting skills and gaps. The partnership benefits muniSERV professional members also with extended reach to OMAA's CAO members.
muniSERV partnered with OMAA in 2016, not only to offer member and sponsor discounts to their members, but also to collaborate on the development of the CAO database for retired or transitioned CAOs. This is a database where municipalities who are looking for a replacement CAO for contract, interim or full time positions can find the CAO Job Seekers who are looking for CAO work.
Learn more about the OMAA/muniSERV Partnership

Description: The Ontario Municipal Leadership Institute (OMLI) is a professional organization focused on building leadership capacity for municipalities and their agencies. OMLI delivers the "gold standard" in leadership development, innovative training and expert coaching through opportunities for continuous improvement. Because of our unique private/public partnerships we continue to accelerate and inspire the next generation of future leaders in municipal government.
Partnership: muniSERV's partnership with OMLI is a shared agreement whereby we showcase each other on our respective websites. But in addition, OMLI promotes muniSERV on their course material from time to time, providing additional access to muniSERV and sending more municipal staff to muniSERV to search for our consultants & professional members.


Description: ASI Technologies is a technology and data services company that develops and delivers cloud-based solutions for a number of clients across Canada. They developed The Road Authority in partnership with the Ontario Good Roads Association to provide municipalities and their suppliers with a means of exchanging information about public works related products and services. They provide municipalities with the software to help them manage the inputs to their public works tendering needs.
Partnership: muniSERV and ASI Technologies have joined forces to bring even more value to our respective customers and members to bring them the power of additional product and service exposure as well as integrated savings! Members are able to boost their exposure with joint advertising opportunities on both platforms at a substantial savings. Contact us on how to participate on both sites!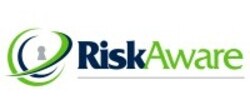 Description: RiskAware was incorporated in 2018 to help address the gap with organizations utilizing part-time or fractional CISO and to offer executive leadership services. We serve organizations of all sizes and specialize in small and mid-size businesses (SMBs) in all verticals, including Not-For-Profits and Startups.