Municipal Compensation Information at Your Fingertips
It's simple to get connected and access compensation data from countless positions and hundreds of municipalities.
The Benefits of MCD
The MCD is a tool only available for municipalities. The built-in confidentiality and security controls, let CAOs control who has access to which level of compensation information.
Quick and easy access to municipal compensation data and human resources information

Access and update your data 24/7/365

Access to real-time information whenever you need it

Run reports of real-time data in a matter of minutes or request other reports as needed

SPECIAL LIMITED TIME PROMOTION!!
Sponsored by: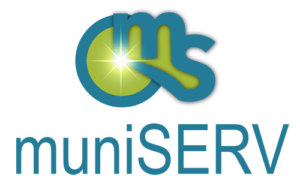 Register Today for Your Chance to Win
A Complimentary Municipal Compensation Comparative Analysis Report – Valued at up to $40,000
Here's how:
1. Just reach out to your municipal comparators and inspire them to join the Municipal Compensation Database (MCD). Each one that joins will receive 10% off the single-year subscription fee and the one-time development fee.
2. Then select a lead to fill out the form below to identify and register your municipal comparator group.
3. To qualify to win, 75% of the municipalities in your municipal comparator group must register and enter 100% their data into the MCD by no later than October 31st 2022.
4. Each member of the first five comparator groups, to enter their data, and meet the 75%/100% criteria, will quality to have their municipality entered for a chance to win one of the 5 Municipal Compensation Comparative Analysis Reports to be awarded.
Platinum Subscription
Municipalities who participate in data management and who are members of OMAA or muniSERV
Starting at $1,250/year
Gold Subscription
Municipalities who participate in data management but who are not members of OMAA or muniSERV
Starting at $2,000/year
More Questions? Contact Us.
To learn more and join the growing list of interested municipalities or to request a demo, Contact [email protected].
"*" indicates required fields