Free Live Webinar – Women in Leadership: Leader Know Thyself
September 17 @ 2:00 pm

-

3:00 pm

EDT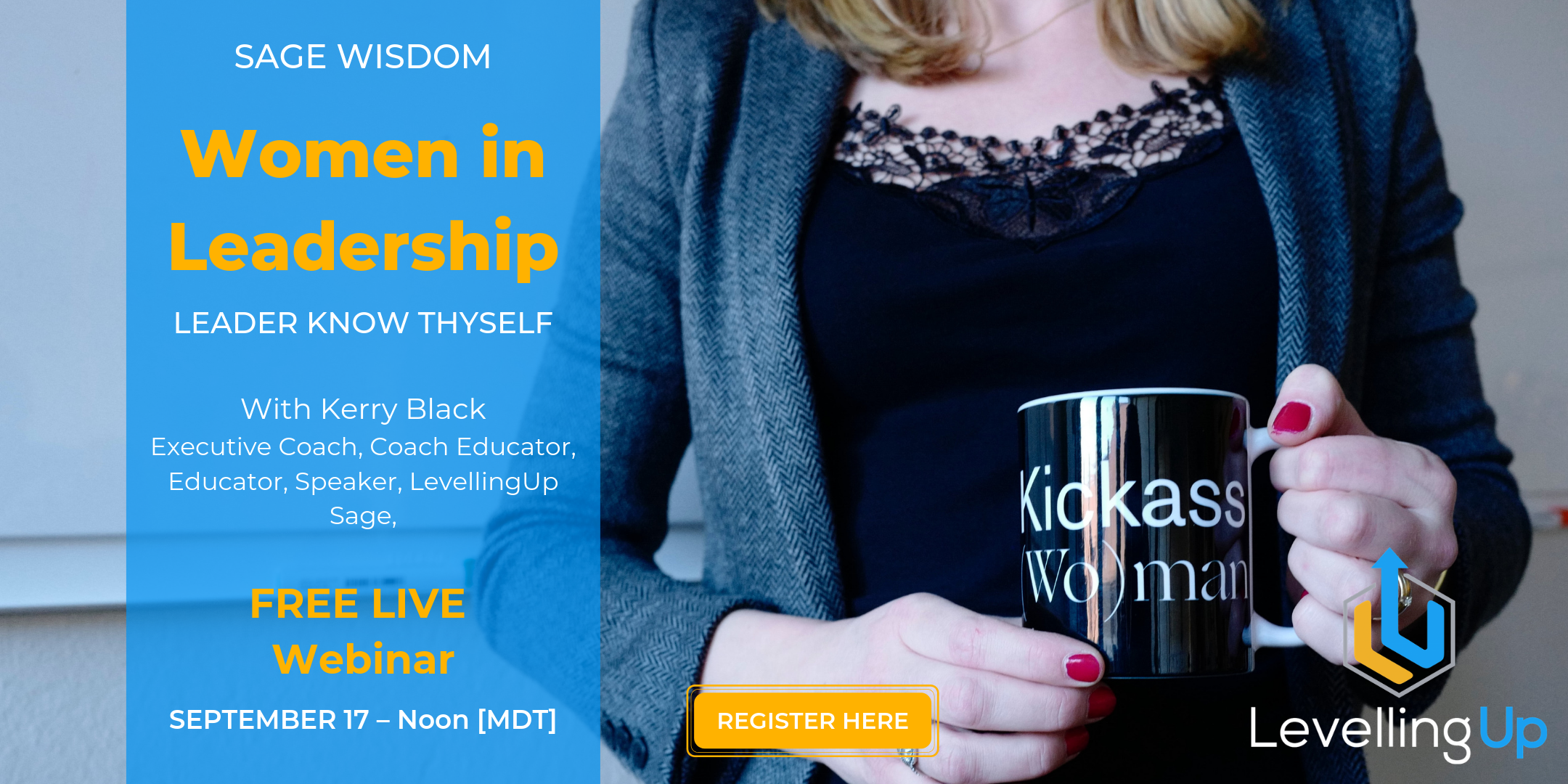 Free Live Webinar – Women in Leadership: Leader Know Thyself
In this FREE LIVE WEBINAR, you will learn how to find your courage and take meaningful steps forward as a woman leader.
Presented by: Kerry Black
Executive Coach, Coach Educator, Educator, Speaker, LevellingUp Sage
In this LIVE WEBINAR, you will learn
Your two key voices, and the choir of your other voices, that influence everything you do.
Practical strategies to work with your two key voices; your inner mentor and your inner critic.
Do you find yourself holding back? Waiting to be asked… asked to speak, asked to lead, asked for your input?
Do you find yourself just dreaming and not taking action? Or maybe seeing the opportunity to make an impact and yet hesitating?
Do you hear a variety of conflicting messages in your self-talk? "Go for it! You can do this! Wait, maybe not. You're not ready. Just do it, you can lead! Think it through, you're not ready."
If this sounds like you, please join me for my introductory webinar. I guarantee you will know yourself better. Self knowledge is key to leading yourself and leading others.