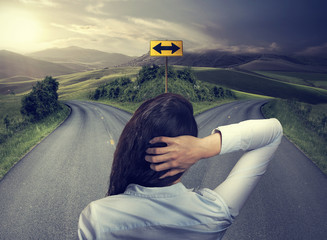 If your passion is in helping people navigate difficult life or career changes, muniSERV has the opportunity you've been looking for.
We have clients for you!
We'd like to put your name in front of a ready audience of individuals—a group of people who are in genuine need of your services.
You see, each year a number of Canadian CAOs are transitioned out of their CAO positions. A number significant enough that The Canadian Association of Municipal Administrators (CAMA) and muniSERV have partnered together to create the Members in Transition Toolkit.
All transitions are difficult, and these former CAOs are in need of multi-faceted support as they navigate their way through the process.
That's where you come in.
We are offering all muniSERV members the unique and exclusive opportunity to be one of the professionals we refer transitioning CAOs to!
To that end, we are looking for professionals providing the following transition/career services from each province, for inclusion in the toolkit:
• Employment Lawyers (who represent employees)
• Financial Planners/Accounting Planning/Taxation Advisors
• HR Advisors/Career/Transition Counsellors/Life Coaches
• Recruiters/Executive Recruitment Firms/Head Hunters
• Pension Advisors
• Messaging/Communication Experts
• Psychiatrists/Counsellors/Therapists
• Business Coaches
If you fall into one of these categories, we would love to be able to feature your business in CAMA's Members in Transition Toolkit. Better still, it's no extra work for you—no additional forms to fill out or networking to do. All you have to do is join the Transition/Career Services category, and CAMA will link directly to your muniSERV profile!
How To Participate in this Special Transition/Career Services Category
Inclusion in the toolkit is quick and easy:
Registered with muniSERV but haven't purchased your Membership Package yet?
1. Go to your dashboard, log in and select the "Build Membership Package" section.
2. Add the new, special Transition/Career Services option to your cart, ($270/year), and checkout!
Already a muniSERV member?
1. Visit the Transition/Career Services product page.
2. Click Select to add it to your cart, ($270/year), and checkout!
Not a muniSERV member yet?
muniSERV is Canada's leading online platform for connecting municipalities and the businesses that serve them. If you're struggling to get your name on municipal jobs, or excited about the idea of bidding on these unique opportunities, muniSERV can help you get there.
Learn more and register to become a muniSERV member today!
(And don't forget to include yourself in the Transition/Career Services category!)
Membership and participation in the Transition/Career Services category is just $489/year. And, if you're a CAMA member or sponsor, you pay only $460 annually.
*muniSERV is pleased to share the revenue from this special category with CAMA to support their members and future projects.
Contact us [email protected] or 905 459 9200 for more information about muniSERV membership or the Transition/Career Services category.