Be The Successful Entrepreneur
April 7 @ 9:00 pm

-

10:00 pm

EDT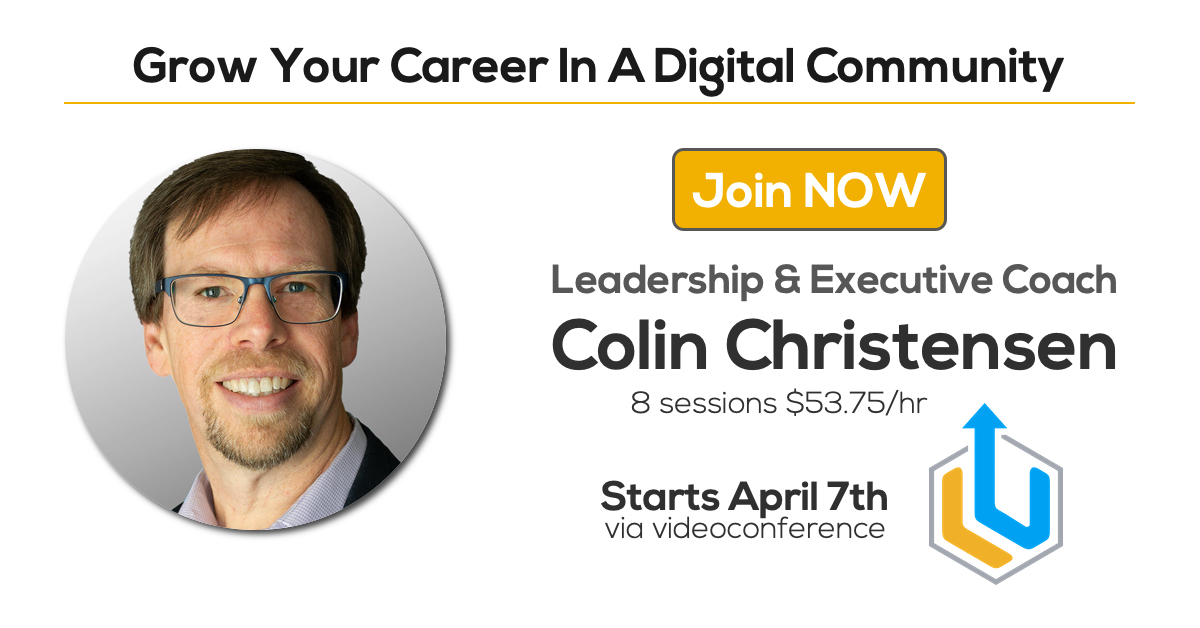 Be The Successful Entrepreneur
When:  April 7, 2020 9:00pm – 10:00pm ET
Registration Link: https://sagewisdom.levellingup.ca/be-the-successful-entrepreneur/
Grow your career in a digital community with Colin Christensen, Experienced Entrepreneur, Investor, and Mentor.
Join this live interactive, convenient, and affordable alternative to traditional professional development. Find community and development even amidst your self-isolation!
Entrepreneurship seems like it should be easy: "build a better mousetrap and the world will beat a path to your door". This has not been true – if not ever – not for a long time. The noise of the market and levels of failure among entrepreneurs is intimidating.
We will help you to have the confidence to not only build a business that can work but build any business to work. We can help you avoid the needless failures and be the successful entrepreneur you want to be.
Starts April 7th Register NOW!
$53.75/hr, 8 weekly, one hour sessions.Max 8 people per group.
LevellingUp will help you bridge the gap between knowing HOW TO do something and MASTERING it. Grow your skills fast alongside an expert and with the support of a trusted small group.
The experts you want. The skills you need. Nothing standing in your way.
www.LevellingUp.ca
#LevellingUp #PeopleHelpingPeople #LevelUp #Leadership #Goals