CAMA's Political Acumen Toolkit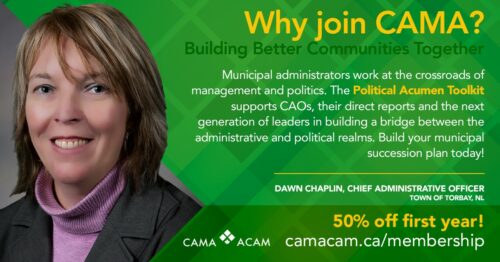 POLITICS AND THE ROLE OF THE SENIOR ADMINISTRATOR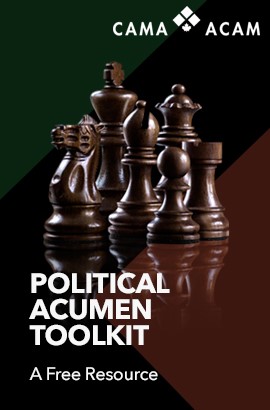 Recognizing the importance of political understanding in the role of senior municipal administrators, also referred to as political acumen, the Canadian Association of Municipal Administrators (CAMA) launched a Political Acumen Toolkit. This resource can be found at politicalacumen.camacam.ca  
Today's featured category is the role of the senior administrator in politics. 
The role of a CAO is apolitical, and therefore, it is imperative that the CAO and other administrators remain impartial in all matters.  At a high level, the role of Administration is to implement the policies of elected officials. This creates an interesting relationship between the political and the non-political in municipal activities. To successfully navigate this nebulous territory, it is important that municipal leaders understand the politics of a situation as well as have a firm grasp on their role.  As much as the CAO and other administrators work in the political realm and need to have a solid understanding of political influences, these roles require that you stay neutral to be able to act effectively on behalf of your municipality. 
To learn more about the politics and role of the senior administrator visit CAMA's Political Acumen Toolkit.