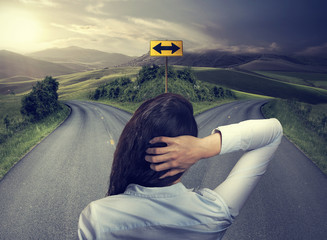 If your passion is in helping people navigate difficult life or career changes, muniSERV has the opportunity you've been looking for.
We have clients for you!
We'd like to put your name in front of a ready audience of individuals—a group of people who are in genuine need of your services.
You see, each year a number of Canadian CAOs are transitioned out of their CAO positions. A number significant enough that The Canadian Association of Municipal Administrators (CAMA) and muniSERV have partnered together to create the Members in Transition Toolkit.
All transitions are difficult, and these former CAOs are in need of multi-faceted support as they navigate their way through the process.
That's where you come in.
We are offering all muniSERV members the unique and exclusive opportunity to be one of the professionals we refer transitioning CAOs to!
To that end, we are looking for professionals providing the following transition/career services from each province, for inclusion in the toolkit:
• Employment Lawyers (who represent employees)
• Financial Planners/Accounting Planning/Taxation Advisors
• HR Advisors/Career/Transition Counsellors/Life Coaches
• Recruiters/Executive Recruitment Firms/Head Hunters
• Pension Advisors
• Messaging/Communication Experts
• Psychiatrists/Counsellors/Therapists
• Business Coaches
If you offer any of these services, we will feature your profile on muniSERV.ca and CAMA's Members in Transition toolkit will link directly to your profile. 
How?  Simply register with muniSERV and fill out your muniSERV profile. Submit it to us and we'll take it from there.
Learn more about the benefits of membership  and register today to become a muniSERV member!
Got Questions?  Contact us [email protected] or 905.459.9200 for more information about muniSERV membership or the Transition/Career Services category.
What is muniSERV?   

muniSERV is Canada's leading online platform for connecting municipalities and the businesses that serve them. If you're struggling to get your name known by municipal clients, muniSERV can help you get there.
muniSERV provides the professional resources Canadian municipalities need through its Find Municipal Experts & Services database.
What is CAMA?   

The Canadian Association of Municipal Administrators is a national, non-profit association open to all Chief Administrative Officers/City Managers and any person employed in a senior management position that reports directly to the CAO.
CAMA has a membership of approximately 650 City Managers, Chief Administrative Officers and Senior Appointed Officials from all parts of Canada.