Citizen Service Summit
September 15

-

September 16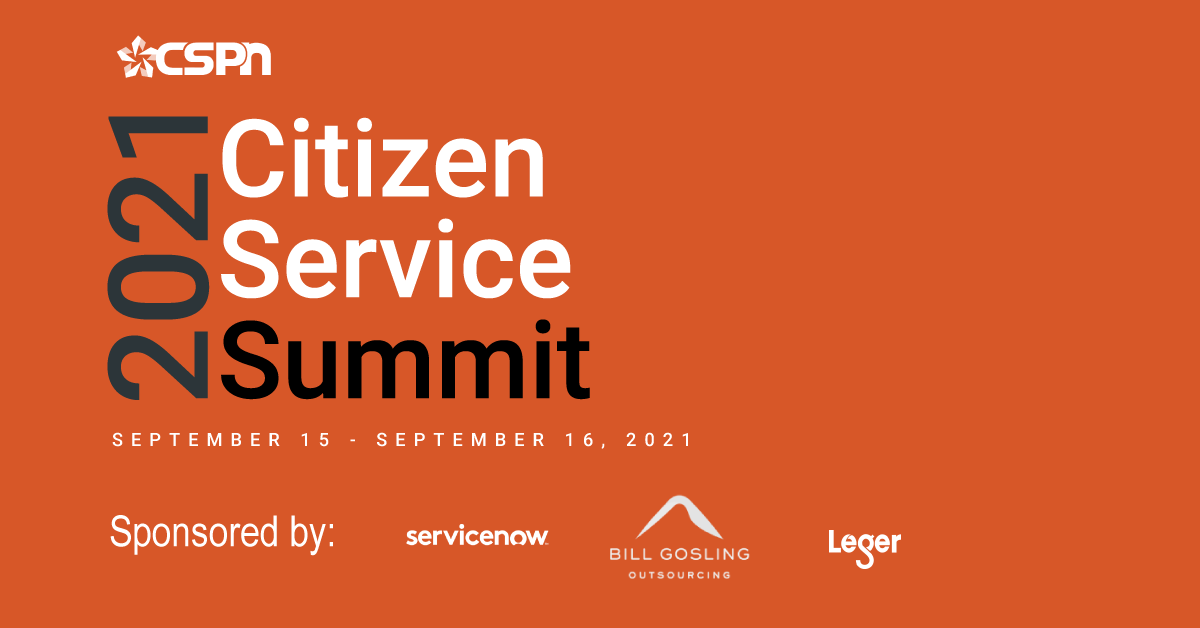 Event name: Customer Service Professionals Network – Citizen Service Summit
Cost: Complimentary until August 15, 2021
Description:
Join public sector leaders from all over Canada to learn new strategies to digitize, personalize, and automate citizen service.
This innovative 2-day virtual summit will be held on September 15 & 16, 2021 and will consist of sessions designed to share future-forward trends and tactical steps organizations of all sizes can take post-pandemic.
Sneak peak of speakers below. More to be announced shortly.
Andrew Enns, Executive VP, Leger Winnipeg: Measuring Community Perceptions
Dr. Gillian Mandich, Happiness Researcher: How to Build More Positive & Resilient Teams
Corey Atkinson, VP of L&D, CSPN: Inspiring Change Through Training
Nitin Badjatia, Head, Product Strategy – Customer Service Management, ServiceNow: Using Knowledge Management to Increase Employee Retention
Kenny Johnston, President, Bill Gosling Outsourcing: Optimizing Your Service Centre
David Singh, Partner, CSPN: Mastering Change Management Amidst the Post-Pandemic Chaos
Special thank you to our sponsors:
ServiceNow
Bill Gosling Outsourcing
Leger Canada
For more information, please visit our website here.