Emotional Intelligence 101
November 14, 2018 @ 9:00 am

-

12:00 pm

EST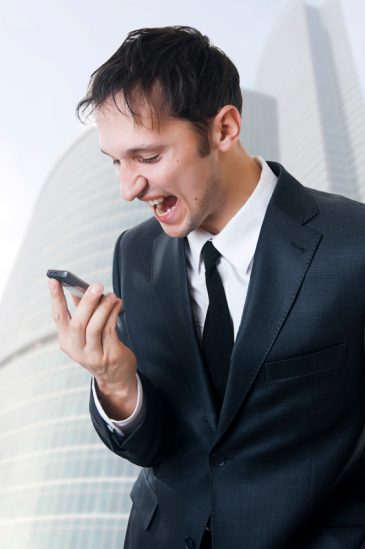 Emotional Quotient (EQ) measures emotional intelligence, or your ability to sense, understand and effectively apply the power and acumen of emotions to facilitate high levels of collaboration and productivity.
Studies have shown that salespeople and customer service agents who have undergone EQ training develop more accounts, have higher sales, deliver stronger customer service and realize better customer retention than those who have not. (Consortium for Research on Emotional Intelligence in Organizations)
Is this EQ training only for people in sales or customer service roles? No. This EQ training is for anyone! With EQ training and development, people can develop the skills and knowledge to better understand their customers or potential customers, how to manage their expectations, and ultimately meet their needs while building rapport and trust.
What are the 5 Dimensions of Emotional Intelligence?
Self-Awareness – The ability to recognize and understand your moods, emotions and drives, as well as their effect on others.

Self-Regulation – The ability to control or redirect disruptive impulses and moods and the propensity to suspend judgement and think before acting.

Motivation – A passion to work for reasons that go beyond the external drive for knowledge, utility, surroundings, others, power or methodology and are based on an internal drive or propensity to pursue goals with energy and persistence.

Social Awareness – The ability to understand the emotional makeup of other people and how your words and actions affect others.

Social Regulation – The ability to influence the emotional clarity of others through a proficiency in managing relationships and building networks.
As a result of attending this workshop, participants will:
Receive a personalized Emotional Quotient Report.

Learn about each of the 5 Dimension of Emotional Intelligence.

Learn about the natural progression in developing EQ.

Understand the role of emotional intelligence and why is such a critical component to success.

Receive some actionable tools and resources to begin their own EQ improvement journey.
Location: Next Gen Hub Business Suites
25A Hunter Valley Rd., Orillia, ON L3V 0Y7
Super Early Bird & Early Bird Deadlines available!
To Register: Visit www.prismgroup.ca
See the full Workplace Success Series Workshops