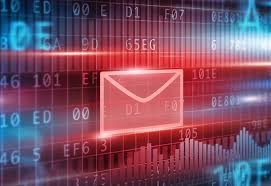 North Carolina County loses Millions to Business Email Compromise and Phishing
Written by Michael Castro, vCISO and founder of RiskAware
Late last year, Cabarrus County in North Carolina fell victim to a crafted email asking to change banking information for a contractor with whom they had started business earlier that year. Within 3 weeks, the County had sent more than 2.5 Million dollars to who they thought was their contractor. It wasn't.
It took a few more weeks to discover that they had been compromised. When the dust settled, the County was able to recover some funds, including a mere $75 000 from insurance, but even now, more than 1.7 Million remains unaccounted for.
Last year, losses to business email compromise topped 1.2 Billion dollars. As such, it is clear how an easy scheme can net quite large returns, and why it is so popular amongst cyber thieves.
Just the month previous, the city of Griffin in Georgia lost $800 000 in a compromise scheme.
Email as a process is not enough to deal with impersonation email, email fraud and wire transfer processes. Municipalities need to build new processes with checks in place to prevent the easy route of email compromise and fraud. Changes to account payable processes, proposer cybersecurity planning and education can all greatly improve the chance of such a scheme being caught before any money is lost.
Municipalities should also consider bring in cybersecurity experts to help with governance, compliance and process models that go beyond technical security controls and systems. For those government groups that have smaller budgets set aside for cybersecurity, a fractional or virtual Chief Information Security Officer (vCISO) is a good resource to help plan and build a more resilient cyber presence within a budget and capability of the municipality.
RiskAware is a boutique Cybersecurity firm, specializing in Security Governance and Strategy, assisting organizations of all sizes with security and risk advisory services and security-on-demand capabilities. RiskAware and its founder Michael Castro also provide fractional CISO services
RiskAware can be contacted at [email protected] or visited at www.riskaware.ca