September 5th, 2019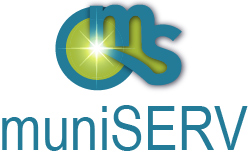 muniSERV and ASI Technologies Announce Exciting New Partnership 
muniSERV.ca and ASI Technologies have joined forces to bring even more value to our respective customers and members to bring enhanced membership value to clients of both organizations!
Both companies offer well-known, powerful online platforms that focus on the municipal marketplace throughout Canada.  This unique alliance will provide additional reach to hundreds more municipalities through our numerous partnerships with municipal associations and organizations across Canada.
By working together muniSERV and ASI Technologies are able to provide incredible savings to our professional members to boost their exposure with both joint advertising opportunities and joint memberships, including The Road Authority™ (TRA), which is delivered in partnership with the Ontario Good Roads Association (OGRA).
See the Press Release – TRA and MuniSERV announce partnership to learn more details on joint advertising and membership opportunities.
Susan Shannon, Founder & Principal, muniSERV & muniJOBS – [email protected]
Steven Desrocher, President, ASI Technologies Inc. (The Road Authority) – [email protected]